Discover more from MagicalMedia+
Insights and perspectives you won't find anywhere else, from Monorail News and Disability at Disney.
The War on Reedy Creek Comes for the Monorail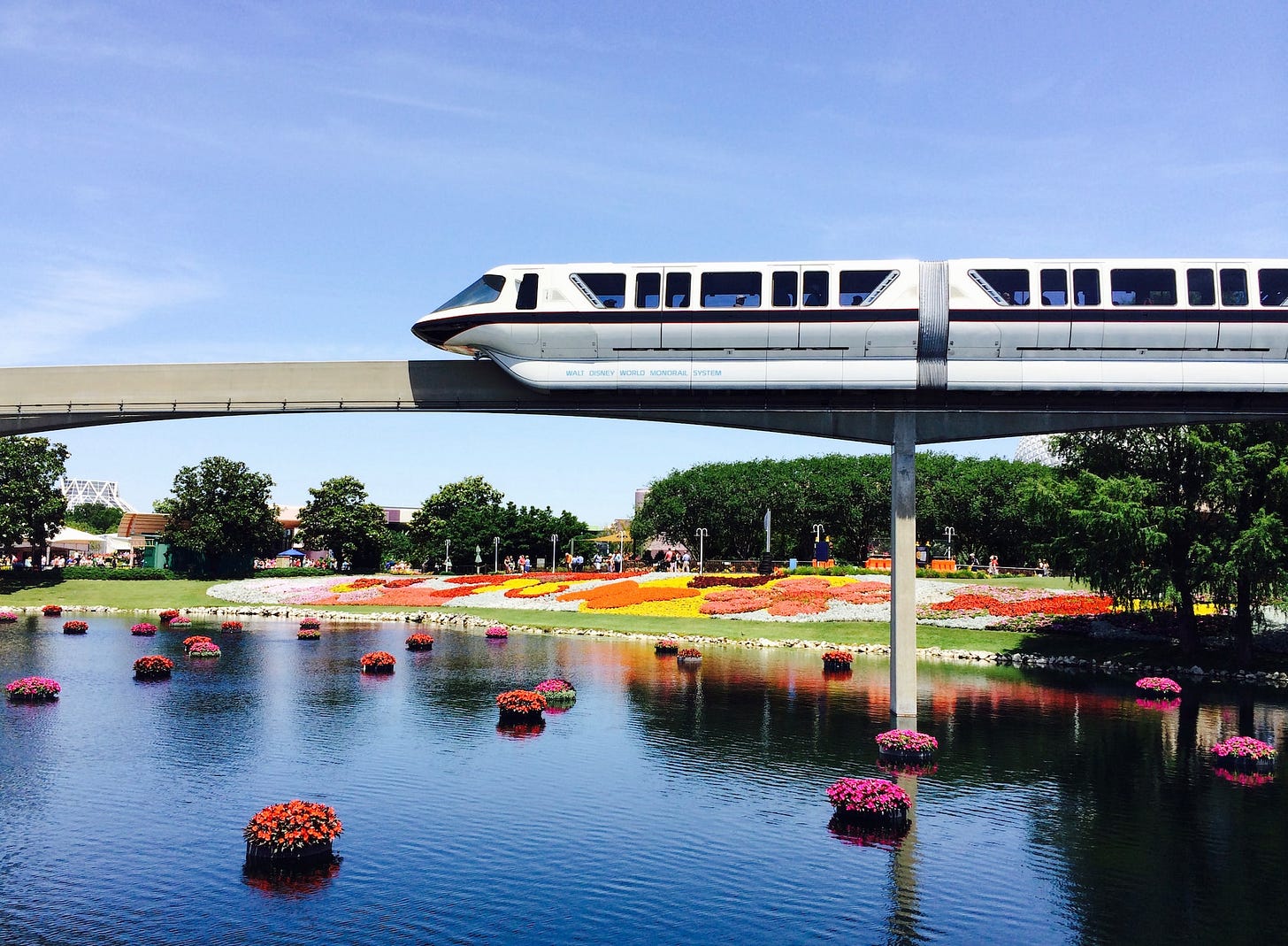 Republican State Senator Nick DiCeglie has introduced an amendment to Senate Bill 150 (SB 150) that proposes to ensure the safety of fixed-guideway transportation systems operating within the state. The amendment, which is advanced in the Senate today,  specifically impacts the Walt Disney World Resort and sets forth minimum safety standards that must be adopted by the Florida Department of Transportation (FDOT).
According to the amendment, FDOT is mandated to adopt safety standards for three categories of fixed-guideway transportation systems: governmentally owned systems, privately owned or operated systems that receive partial or complete state funding, and techniques that are either governmentally or privately owned but operate within an independent special district encompassing two contiguous counties.
The term "fixed-guideway" pertains to suspended transportation systems, such as the iconic Monorails at the Walt Disney World Resort. These systems are characterized by their use of fixed tracks or guideways for transportation.
To ensure compliance with the newly introduced safety standards, the amendment mandates the development of site-specific guidelines for each affected transportation system.
In addition to establishing safety guidelines, the amendment authorizes the FDOT to conduct safety inspections "as appropriate" for the fixed-guideway transportation systems. During the inspection, the transportation system's service will be temporarily suspended to facilitate a thorough examination of safety measures.
This would allow the state of Florida to shut down Walt Disney World's monorail system at any time for any length of time. For example, the state could conduct an 'inspection' on the monorail during the weeks after Christmas, one of the busiest times to visit Walt Disney World, in retaliation for perceived slights against their legislative agenda or party.
It's clear from the way the amendment is worded that it would only apply to Walt Disney World. The amendment is as follows, "any governmentally or privately owned fixed-guideway transportation systems operating in this state which are located within an independent special district created by a local act which has boundaries within two contiguous counties."
There are no other independent special districts in the state that both have a monorail and are located in two bordering counties. Walt Disney World has both, meaning this bill is designed to target The Walt Disney Company.
This, however, opens the amendment up to potential legal challenges as it would be easy to argue that, in combination with everything else that the state has done during the 'War of Reedy Creek,' the amendment is sufficiently retaliatory to be struck down by the courts along with practically every other action taken by the state at the direction of Governor DeSantis.